The main activity of our company is construction of hand-made log houses according to the Scandinavian standards and technology. We can be proud of the variety of projects we have implemented. Amongst them are summerhouses, saunas, guesthouses and constructions of other types. We build houses according to individual projects with unique planning. Our company employs four high-qualification masters having vast experience in the construction of log houses.
Our production base is located at Mostiskes, Vilnius district. We have our own sawmill and roofed log storage warehouses, to protect logs from rain and snow in protected premises, equipped with log lifting mechanisms.
WE BUILT HOUSES UNDER INDIVIDUAL, UNIVERSAL PLANNING PROJECTS.
WHY CHOOSE US?

We provide high-quality handcrafted log houses for an attractive price.

Flexibility and the ability to take individual needs and requests of our clients into consideration.

Quality standards prepared according to the Norwegian log house production standards issued by: Norsk Treteknisk Institutt (Byggforsk 523.291 L aftede vegger standard).

Our handcrafted log houses are constructed from natural logs, treated with hand labor, which are locked with a "Norwegian lock" at the ends.

We produce log houses from finely dried fir or pine wood. All of the chopped logs are dried in a dryer up to 18%-20% of moisture content.

We provide consultations on the design and maintenance of wooden houses.
TEAM
Our team members have vast experience in the construction of log houses. The high quality of works executed by our craftsmen is confirmed by Norsk Lafteskole (Norwegian log house construction school) issued certificates.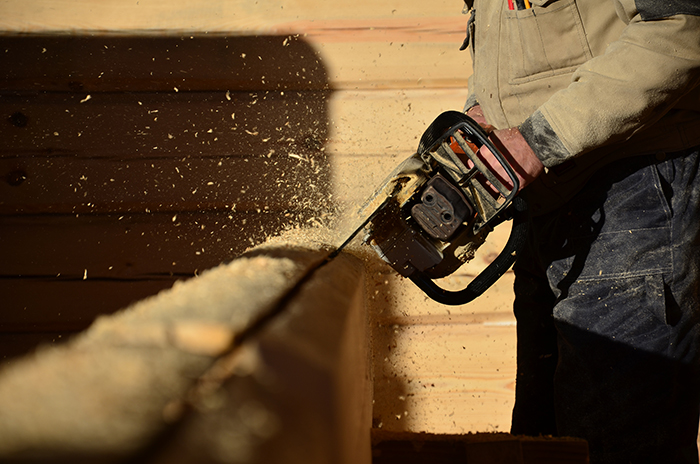 DIRECTOR

Is the creator and the soul of our company. He will answer all of your questions related to the construction of a log house in a professional manner.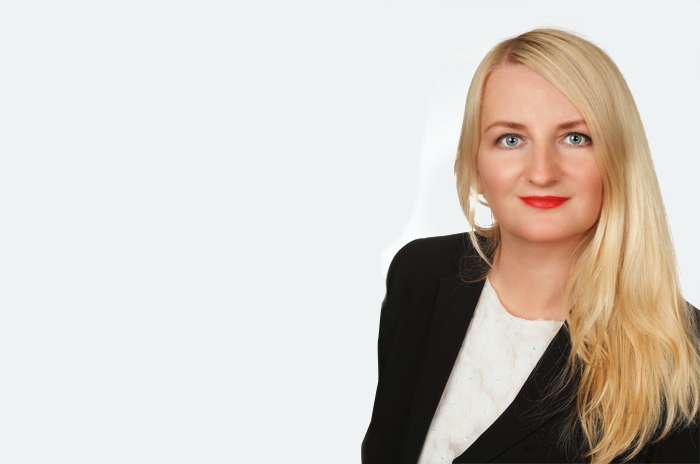 MARKETING

Works at UAB Log Villa from the start of the company. She is responsible for advertising and marketing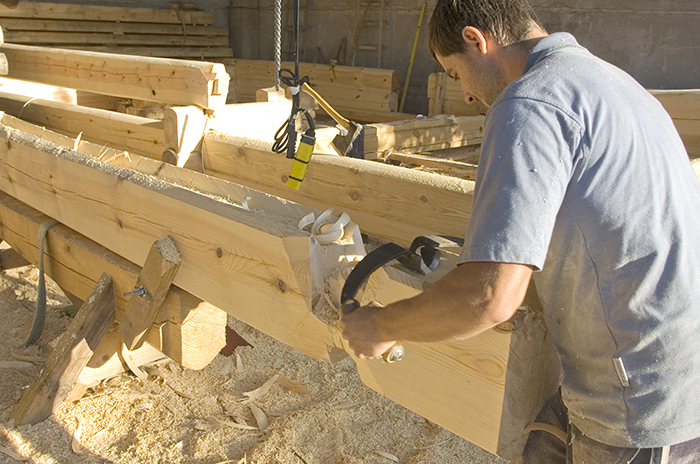 PRODUCTION

Borisas works at UAB Log Villa since its inception. His many years of experience provide confidence in the log house construction works and ensures the prompt implementation of the project.
COMMENTS
Romas

I am happy that I have chosen LOG VILLA for the construction of my house. People working at this company know their jobs very well. Not only did they built a high-quality house, but also provided professional consultations regarding the design project. Company employees always consult you on topics you find important and you always get the advice you need and help. I can recommend this company to everyone.
Dainius

Whenever I have picked the log house builders for my summerhouse, quality was the utmost important criteria for me. I have chosen the LOG VILLA company, since I have inspected all of their built houses and was amazed that even houses, which were constructed 4 years ago showed no signs of gaps between logs. High-quality angle chopping was present and they really build the house with their own hands from dried wood, which gives the house a degree of exceptionality. This is the strong side of this company and I am really happy that I have chosen LOG VILLA for the construction of my summerhouse.
Eglė

The thought of building a log sauna was hinging at the back of my head for some time. But I always was halted by the idea that choosing a builder and building a house is not that easy for a woman. I am thankful to Log Villa team for correcting my sauna design in a professional manner, adapted it for construction with the use of logs, consulted me regarding all of the questions I had and built the sauna with high quality and in short terms. I can recommend them to anyone.
Richard /Sweden/

I first set in contact with Log Villa in their webpage. I was looking for a handmade loghouse made of 200 mm logs. We communicated with email and I explained my ideas. The response was goodand we made a contract. About years late is my weekend house by the lake ready to move in. Rokas and his skilled team have been here for 4 weeks to assemble the house from foundation to "turn-key" ready.
Remigijus

I have searched for a long time for people who would build me a log sauna from large logs and had a choice between few companies, recommended by my friends. When I came to Log Villa production base, I have seen that this company works in an orderly fashion and with high quality ensured. I am relieved that I have chosen UAB Log Villa, since all of my expectations were fully met. They have completed their work with exceptional professionalism and provided me with professional advice on both the project design stage and when the construction was being put together. I wholeheartedly thank them for a job well done.
Sigitas

I am grateful to UAB Log Villa for the log house they have built for me. I recommend craftsmen from this company to anyone in need of a high-quality, warm and cozy wooden house. These men are responsible, hardworking and well versed in their trade.
Algis

I have found UAB Log Villa after a long search, when I have already familiarized myself with the works and conditions of similar companies and individual builders. I am not disappointed with my choice. All of the construction works were executed professionally and in high quality. Rokas Radovicius and the team he leads are great specialists in this area of work.
Darjušas

I am really happy with the work UAB Log Villa has executed for me. I believe I have received a product of high quality, executed with high levels of professionalism (four handmade log buildings), where the price and quality ratio is in perfect balance.
It was not easy making a decision and choosing form a plethora of companies, but after I had some professional, subject-oriented talks with the director of UAB Log Villa Rokas, it became clear that I would choose this company. They have professionally and quickly provided answers to all of the questions important to me during the analysis and coordinating the project, preparing the technical drawings, choosing wood and executing woodcutting works.
I strongly recommend UAB Log Villa to all of the people who would like to build a good quality log house.
Sventickai family

We would like to thank Rokas Radovicius personally and his team as a whole, since they have participated to the creation of our dream – our own log house.
After we began seriously considering the implementation of the project, we have received a very quick reply to our request from the UAB Log Villa team. A specific commercial offer, competitive price, practical advice and the ability to listen to the client – all of that allowed us to quickly decide we would like to start cooperating with this company.
We would like to commend and thank UAB Log Villa for a job well done. Professionalism, responsibility, experience and reliability – the main qualitites of UAB Log Villa, which we strongly approve and recommend anyone who dreams of having a log house to work with UAB Log Villa.
Alfonsas

My efforts to find a contractor, who would build me a log house, have lasted for quite a long time. I have found information regarding UAB Log Villa on the internet, have met the company's director and was surprised with the professionalism in responses to all of the questions I had. I have chosen this company and I am not disappointed. I am satisfied with absolutely everything – the quality, responsibility, qualification, construction advice and strict following of contractual conditions. If I had to assess them in points – it would be a ten out of ten.